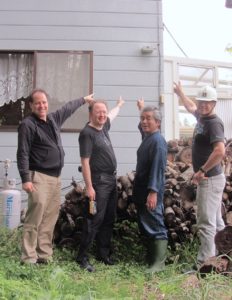 The Journal of Radiological Protection has published a peer reviewed Scientific Article by Safecast members  on the success of Citizen Science in providing radiation data during and after the Fukushima Daiichi reactor melt downs.
Safecast is also expanding its project by deploying permanent monitoring stations in Fukushima Prefecture.
In Washington DC, during the recent Nuclear Security Summit, Safecast collaborated with NRDC and others to promote the role of citizen science in responding to emergencies and potentially in prevention.  More on that here.  NRDC did a great job at organizing events around the Summit.